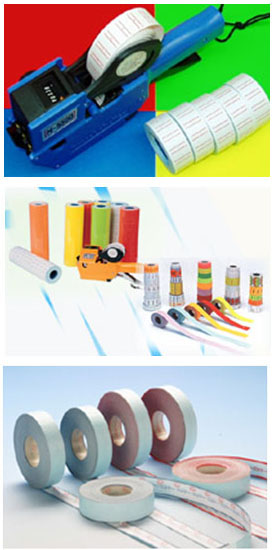 Size:
12*21mm/pic*500/800pcs/roll
13*25mm/pic*500/800pcs/roll
´or any as customed.

Specification:
Face-stock: woodfree paper
Glue: water base
Liner: silicon/ glassine
Rolling core: papercard/ clear plastic

Color:
White/yellow/pink/green/orange´
May printed with your logo.

Package:
In roll
10rolls/clear plastic bag in paperboard box
´or any as customed.
---
We¨re-
1. professionals label manufacturer based in China.
2. qualified supplier for walmart, Carrefour, Auchan, Tesco, Jusco,Best-buy, Epson...
3. experienced exporter as your potential excellent global sourcing partner...
4. experienced exporter as your OEM labels provider...
5. Expoters Enterprises Ltd having three plants in Shenzhen, Tianjin, Shanghai.
We¨re here, ready to make your label need well satisfied!